AGENCY
Agency – Corporate
BTB Consulting assists in defining strategies for the acquisition, disposal and enhancement of single assets or portfolios. We provide comprehensive consultancy for sales, purchases and lettings operations.
BTB Consulting operates in key commercial sectors – office, retail and logistics – also dedicating resources to the residential real estate development sector.
We constantly monitor relevant markets, providing a range of fundamental services in collaboration with our other departments (agency opinions, feasibility studies, economic and financial monitoring, commercial valuations, town planning enquiries and analyses, etc.).
CAPITAL MARKETS
Investment consultancy, Capital markets
BTB Consulting searches for and evaluates Real Estate investment opportunities nationwide, be these income-generating (core, core-plus) or speculative (value-added and opportunistic).
We support investor Clients and their decision-making processes via pre-analyses and the preparation of teasers, information memorandums and commercial due diligence documents.
Ongoing relationships with both institutional investors (Real Estate funds, Asset Management companies, banks and insurance companies) and key players in the Real Estate market (advisors, consultants and construction companies) are the foundation of our wider monitoring of the markets.
ASSET MANAGEMENT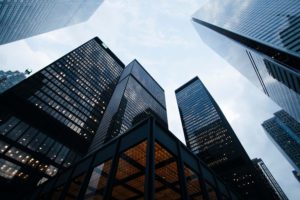 BTB Consulting provides a fully comprehensive range of services covering the activities linked to management of individual assets or large property portfolios. These range from the preliminary analyses required to correctly assess a situation from the start, to definition of investment objectives, to implementation of lease reviews and so on.
We consider our Clients' assets in as broad a perspective as possible, which allows innovative ideas to be generated with consequentially improved returns on assets.
In order to put forward proposals in line with our Clients' requirements and with market conditions, BTB Consulting addresses and analyses a wide range of relevant elements, from market conditions to spaces, their layout and the services and amenities required within a building.