LANGUAGE CONSULTANCY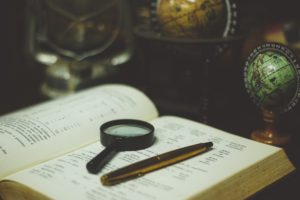 English mother-tongue resources with extensive experience both in translation work and in Italian and international commercial real estate, allow us to offer our Clients:
Translations, specifically from Italian to English, of a wide range of documents. These can include commercial and marketing publications, research and market analyses, property brochures, teasers and investment memorandums, technical reports, economical/financial documents, press releases, video transcripts or websites.
Proof reading existing texts and reviewing the language adopted, with specific reference to its use within a real estate context.
Language advice: BTB Consulting applies a thorough appreciation of markets and players in order to go beyond translation and provide advice on texts and their use and application.
RESEARCH
Ad-hoc research focusses on one or more specific issue of interest and relevance to the Client. Analyses of local, national or international markets or submarkets incorporate real estate elements as well as taking into account related factors, such as economic and demographic trends.
Analysis of trends, both underway and in the past, with reference to data series such as prices, rents, sales and lettings.
Analysis of and reporting on other key data series such as stock, developments and projects in a specific area and market sector. Analysis of relevant factors (market, economic, demographic, town planning, etc.) and their impact on past, present and future scenarios.